About rare books in the General Library
The materials with call numbers that begin with "A00" "A05" (Japanese books) or "A100" "A150" (Foreign books) are treated as rare books.
They need the following condition and process to browse.
You can browse the rare books only when there is special necessity to use the original. If there are microforms or digitized data, you should use them unless there is a specific reason.
You need an advance reservation to browse the rare books. We cannot accept the request for the rare books without advance reservations.
Process
Please apply from the "Apply" button below.
Send the form by 17:00 on the 3 days before the desired date.
*We do not accept the request on Saturday, Sunday and National Holidays.
If you do not know the call number or the bibliographic information of the material you wish, contact the Reference Service Section.
Volumes limit: 5 volumes at one time. 10 volumes in one day.
If you would like to apply by mail or FAX, please visit this page.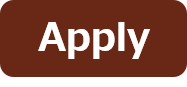 Browsing
Show the duplicate of the application form you have sent and the reply from the Reference Service Section at the stack counter.
Hours: from 9:00 to 17:00 on the weekdays (unavailable from 12:00 to 13:00)
Photocopy