【UTokyo Library System】There are many libraries closed or closed earlier than usual in the middle of August.Please check the latest information when using the library.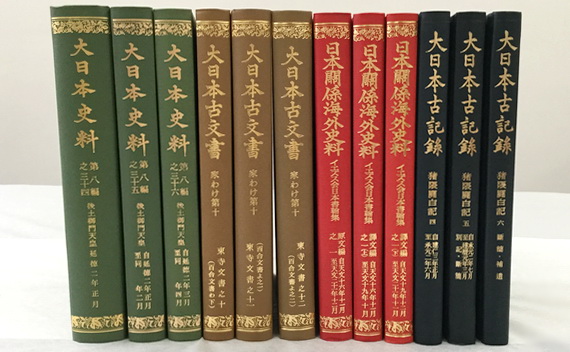 Hongo campus
Historiographical Institute Library
---
Location
Hongo Campus : Historigraphical Institute, Third floor
---
Hours
Monday to Friday, 9:15 AM to 4:45 PM
Registration: 9:15-11:50 AM, 1:00-4:30 PM
---
Closing Days
Saturdays, Sundays, national holidays
Stacks inspection period (one week during April)
The 2nd Tuesday and the last Monday of the month
New Year's holidays, and entrance examinations period
Library may also be closed at other times as required
---
Eligibility for use of library
Persons affiliated with University of Tokyo:
Faculty members, graduate students, undergraduate students and university personnel.
Persons from outside University of Tokyo:
Persons bearing a letter of introduction from a library of an affiliated university or research institution with which they are affiliated ; graduate students or teachers bearing an ID card of an affiliated national university ; individuals who have submitted a request form for reading privileges.
---
Requirements for admission to library
Persons wishing to gain admission to the library must present a student ID or personal identification or a request form for reading privileges.
Note that a reading pass may be issued only after an applicant has filled in all required information on the request form.
Once issued, a reading pass remains valid until the end of the current academic year.
---
Requirements for reading in library
Persons wishing to gain access to closed stack materials must fill out and submit a request form for access to library materials.
Reading hours : 9:15 AM to 4:45 PM
Materials should be reterned by 4:30 PM, Materials request reception :9:15-11:50 AM, 1:00 -4:15 PM
Maximum number of books: Users may request access to no more than 10 books or other materials at a time.
Rare books : There is the case that application and a reservation need.
---
Intra-university delivery service
Available (restricted to books the book that the call number starts by "L")
---
Photocopying
Photocopying permitted/not permitted: Permitted (depends on condition of the book)
For the most part, books are to be copied using electronic photocopiers and historical materials are to be reproduced by photography.
Note that in the case of photography the cost of photography and the service to be used may differ depending on the size of the photo paper.
Photocopiers available/not available : Available(1 copier and 2 microform reader-printers)
Procedures for photocopying : Fill out required information and submit application form either to a librarian at the library counter or by mail.
Materials for which photocopying is prohibited : Seriously damaged or degraded materials.
Photocopying hours : Same as regular library hours.
Cost per sheet copied : Differs in accordance with the photocopying method used.
Intra-university photocopying service : Available
---
[ update : 2017.8.22 ]
Historigraphical Institute, Third floor
7-3-1 Hongo, Bunkyo-ku, Tokyo 113-0033
UTokyo WiFi:
Not Available (NA)
ECCS terminals:
Not Available (NA)