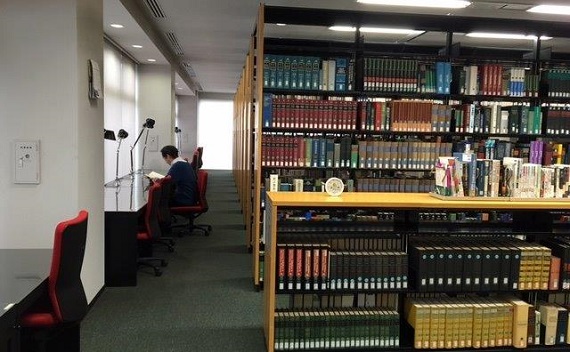 Komaba campus
Research Center for Advanced Science and Technology Library
The Research Center for Advanced Science and Technology (RCAST) is the newest research institute at the University of Tokyo.
However, its roots go back to the Aeronautical Research Institute, Tokyo Imperial University, established in 1918, and its library has inherited materials held by successive organizations.
RCAST conducts cross-disciplinary research that transcends the boundaries between the humanities, social sciences and sciences.
Its forty laboratories cover a wide area including advanced research in science and engineering, the social sciences, and barrier-free accessible systems.
Its library's collection reflects the diversity of the Center's research and is widely used by both internal and external users.
---
[ update : 2022.8.12 ]
Research Center for Advanced Science and Technology , No. 4 Building, Second floor
4-6-1 Komaba, Meguro-ku, Tokyo, 153-8904
ECCS terminals:
Available