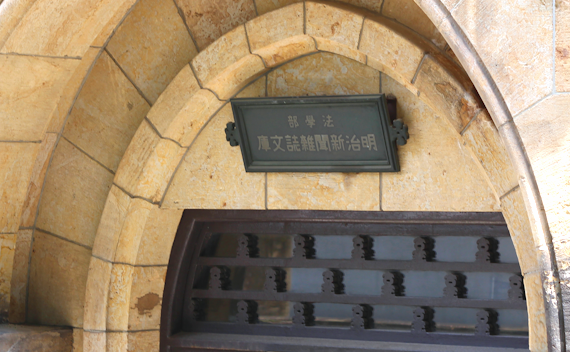 Hongo campus
Graduate Schools for Law and Politics / Faculty of Law Center for Modern Japanese Legal and Political Documents
(Meiji Shinbun Zasshi Bunko)
The Meiji Shinbun Zasshi Bunko is a library.
The library collections include newspapers, periodicals, Nishiki-e and other materials in the original prints, earlier editions from the Meiji and Taisho eras, collected from all over Japan and the world.
The library was found in 1927, the Faculty of Law, the Imperial University of Tokyo.
The library now offers the most comprehensive collections of newspapers and periodicals of the Meiji and Taisho era in Japan.

---
[ update : 2022.7.25 ]
Beside Historiographical Institute Building , Basement
7-3-1 Hongo, Bunkyo-ku, Tokyo 113-0033
E-mail:
meiji.j@gs.mail.u-tokyo.ac.jp
ECCS terminals:
Not Available (NA)