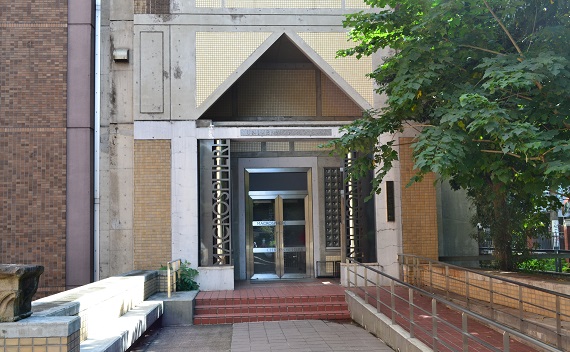 Hongo campus
University Museum Library
---
Users are required to contact us by E-mail before your visit.
・E-mail: um-tosho.adm(a)gs.mail.u-tokyo.ac.jp
 Please change (a) to @.
---
Location
Hongo Campus : University Museum , 2nd floor
---
Hours
Tuesdays and Thursdays from 10:00 to 12:00 , 13:00 to 15:30
---
Closing Days
Mondays, Wednesdays, Fridays, Saturdays and Sundays, national holidays, New Year's holidays
Library may also be closed at other times as required.
---
Eligibility for use of library
Persons affiliated with the University of Tokyo and persons from outside the University of Tokyo
---
Requirements for admission to library
---
Requirements for reading in library
Procedures : None
Reading hours: Same as opening hours
---
Borrowing
Eligibility : Persons affiliated with the University of Tokyo.
Requirements : Users must present a library pass.
Maximum number of books : Books:5
Length of borrowing term : Books:2 weeks
---
Intra-university delivery service
---
Photocopying
Photocopying permitted/not permitted : Permitted
Photocopies available/not available : Not available
Intra-university photocopying service : Both order and accept
---
Other information
Please contact us in advance, as the library may be closed temporarily
---
[ update : 2023.5.18 ]
University Museum ,2nd floor
7-3-1 Hongo, Bunkyo-ku, Tokyo 113-0033
UTokyo WiFi:
Not Available (NA)
ECCS terminals:
Not Available (NA)