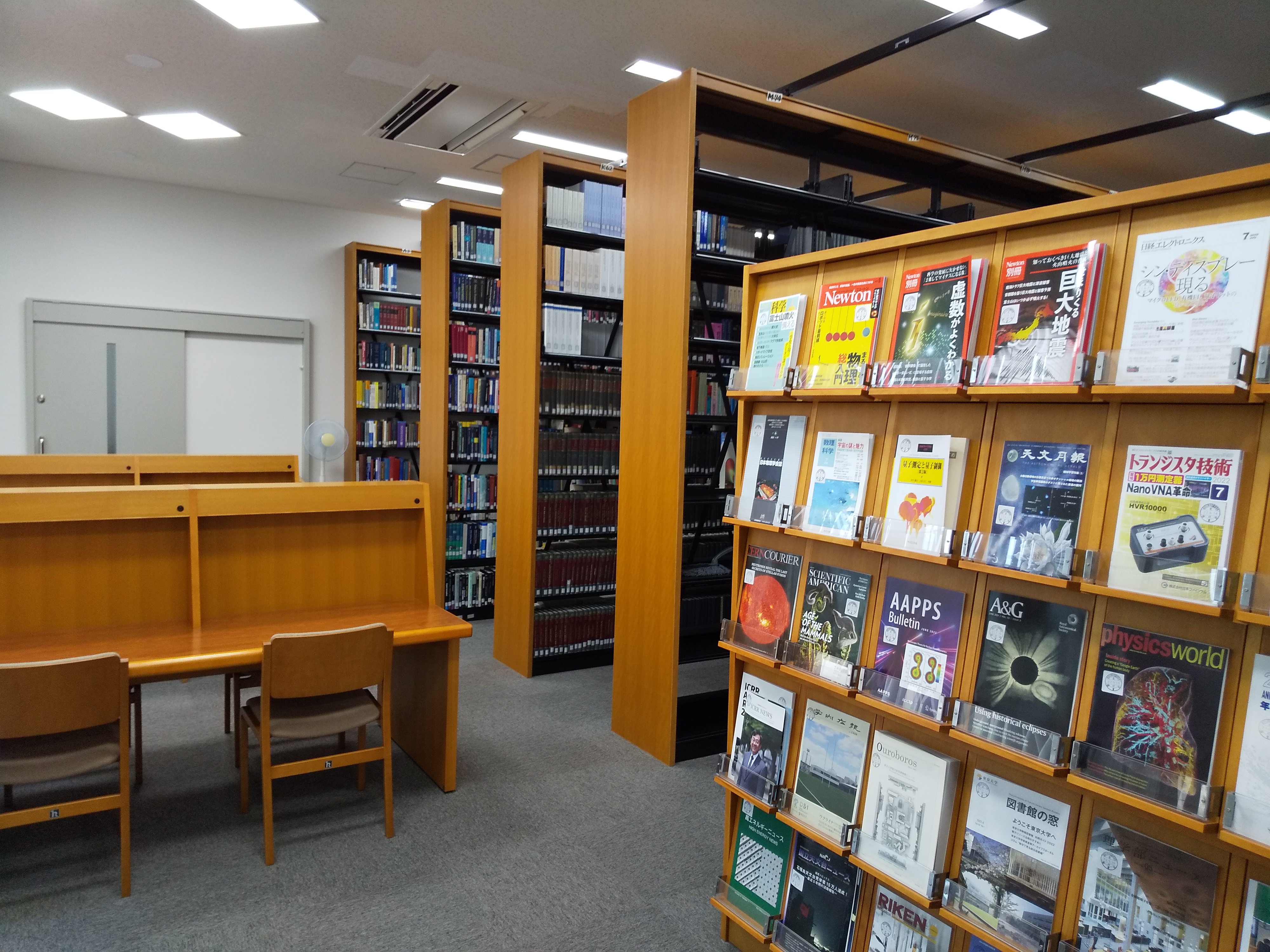 Kashiwa campus
Institute for Cosmic Ray Research Library
Location
Institute for Cosmic Ray Research, 6th Floor
---
Open & Service hours
Monday - Friday 10:00 - 16:30 (The service counter is closed 12:00-13:00)
ICRR Library is accessible to persons belonging to ICRR 24hr every day.
---
Closing Days
Saturdays, Sundays, national holidays, and New Year's holidays
Library may also be closed on other days.
---
Eligibility for use of library
Members of University of Tokyo, Non-members
We recommend to ask about materials you read in advance.
---
Requirements for admission to library
Persons wishing to gain admission to the library need to present a student ID or personal identification.
---
Requirements for reading in library
Procedures : None
Hours : Same as opening hours
---
Borrowing
Eligibility : The members of University of Tokyo
Requirements : Both ICRR and non-ICRR members need to submit a book borrowing card.
Materials not available for borrowing : Reference books and other designated materials
Maximum number of books :ICRR members borrow up to 5 books and 3 bound periodicals at a single time. / Non-ICRR members may borrow up to 3 books at a single time.
Length of borrowing term : ICRR member may borrow books for a period of 1 month and bound periodicals for only one night. / Non-ICRR member may borrow materials for a period of 2 weeks.
Borrowing hours : Same as opening hours.
---
Intra-university delivery service
---
Photocopying
Photocopying permitted/not permitted : Permitted
Intra-university photocopying service : Both order and accept.
---
[ update : 2021.7.26 ]
Institute for Cosmic Ray Research
5-1-5 Kashiwanoha, Kashiwa, Chiba 277-8582
E-mail:
lib@icrr.u-tokyo.ac.jp
ECCS terminals:
Not Available (NA)