[Event Archive] Science Library Display 2019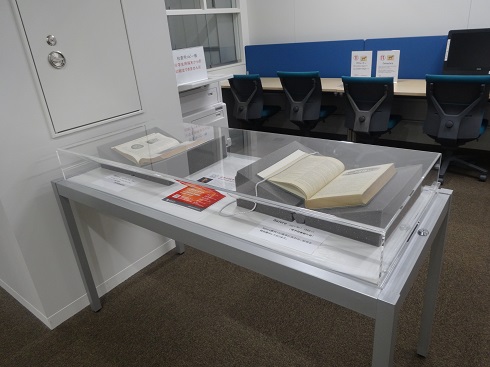 [Past Displays]
Mathematics Hidden within the Beauty (January 29 - March 10, 2020)
Mathematics hides behind in splendid artworks and beautiful nature. We introduced some materials about the beautiful world of mathematics from our Science Library collections.
The Antarctic and Faculty of Science: The Period of Expedition, The Contemporary Period (December 2, 2019 - January 20, 2020)
In November 2019, the 61st Antarctic Research Party departed to the Antarctic. The Antarctic was once unexplored, and Amundsen, Scott and others aimed for the South Pole. Currently, the teachers of the Faculty of Science at the University of Tokyo are also participating in surveys and observations. This time, we collected materials related to the Antarctic that possessed by the Science Library.
The Imperial Family and Biology (October 1 - November 20, 2019)
Sokuirei-Seiden-no-gi, the Enthronement Ceremony was held on October 22, 2019. With the timing of this ceremony, we displayed some articles on biology by the Imperial Family of Japan from our Science Library collections.
150th Anniversary of the Periodic Table (August 19 - September 27, 2019)
We displayed some books and articles about the periodic table of chemical elements. 2019 marks the 150th anniversary of Dmitri Mendeleev's periodic table.
The Moon (June 18 - July 30, 2019)
The year 2019 marks the 50th anniversary of the Apollo 11 moon landing. We showcased the books relating to the moon.
Clicking on a title displays UTokyo OPAC.
The First Issue of the Nature (March 22 - June 17, 2019)
We displayed the first Issue of the Nature, which was published 150 years ago, and an article written by Röntgen.
Nature. Vol.1, No.1, 1869.11
Nature. Vol.53, No.1369, 1896.1
Röntgen, W. C. "On a New Kind of Rays"
Library of Chemistry (Chemistry Bldg.) holds the Nature from 1869 to 2014, and many of them are also available at Science Library (Bldg.1). For details, please search for UTokyo OPAC.