[Event Archive] Science Library Self-Guided Tour (Spring 2019)
We held the "Science Library Self-Guided Tour" from April 1 to May 15, 2019. 70 students and staff completed the tour and received original plastic file folder and bookmarks as a gift.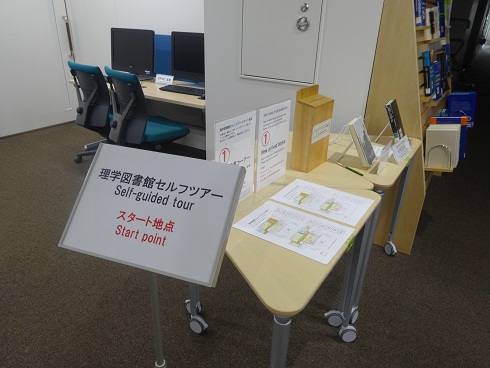 (May 17, 2019)
---
Welcome to the Science Library! You can take a self-guided tour that help you find out about the library's facilities and services.
The tour is available at any time during library hours. We hope you enjoy it.
Dates
April 1 (Mon.) - May 15 (Wed.)
How to Participate

Take a sticker board placed near the display of new arrived books on the third floor in Science Library (Bldg.1).
Collect stickers while you are looking around the library.
Those who have collected all stickers will receive a gift. (A gift is only for UTokyo members.)
*The tour takes about 15 minutes.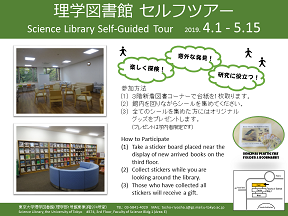 (March 20, 2019)