Cover illustration : Matsu no Sakae (held in General Library)
"Matsu no Sakae" (1889) – woodblock print by Utagawa Kunisada the 3rd (1848-1920).
The Red Gate (Akamon in Japanese) visible on the print is one of the University of Tokyo's famous symbols. It was built by Lord Maeda Nariyasu of Kaga (currently in Ishikawa Pref.) in 1827, to celebrate his marriage to Princess Yo, a daughter of Shogun Tokugawa Ienari. The scene, printed from three large woodblocks, depicts Princess Yo's procession on its way to the Red Gate. Utagawa Kunisada the 3rd was the disciple of Utagawa Kunisada (1786-1864), one of the great ukiyo-e masters of the late Edo period.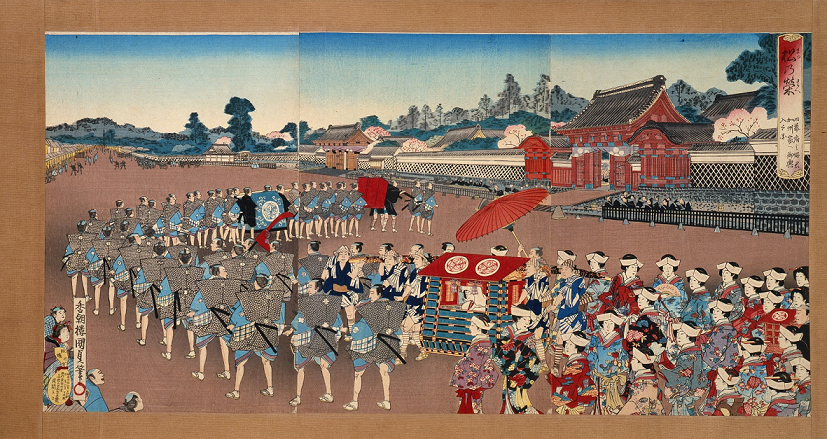 ---
Contact